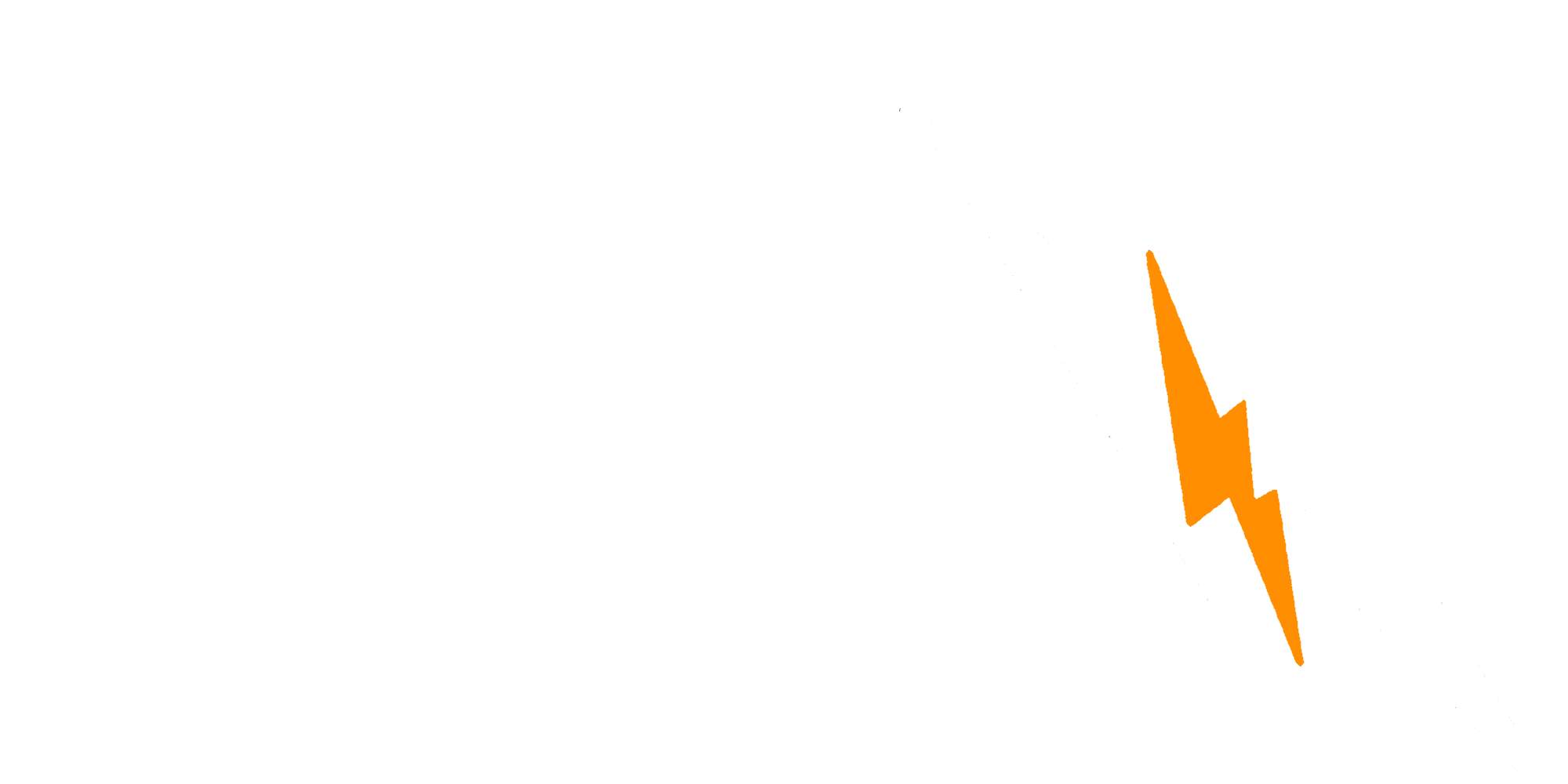 spark-e is software custom-designed for the South African market. This easy-to-use, comprehensive project management tool for electrical, plumbing, beetle, gas and electric fence inspections will help you run your inspections business seamlessly – from online customer requests through to making appointments, invoicing and the issue of electronic clearance certificates.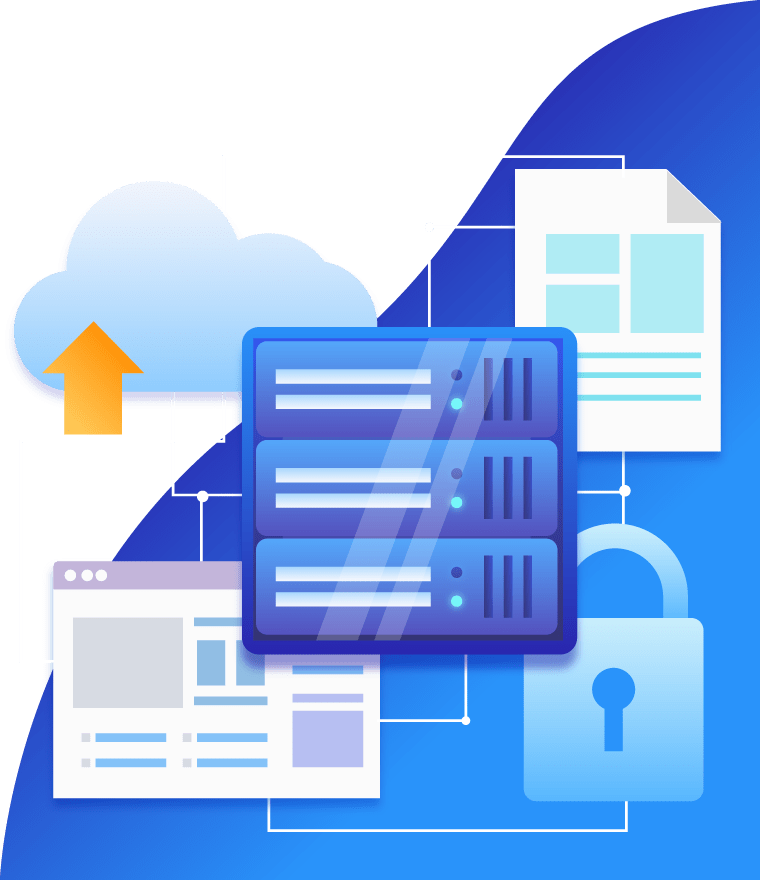 The easiest way to manage property inspections and issue e-certificates – all in one place

Modular
We've integrated several powerful tools into one application. You can customise your view to include just the bits you need

Mobile
Packed with clever features, spark-e is fully responsive, so you and your team can make updates on-the-go or from the office

Affordable
Our subscription-based, individual log-in pricing structure is flexible and affordable – no software to download and no costly updates
An all-in-one tool perfect for all inspection types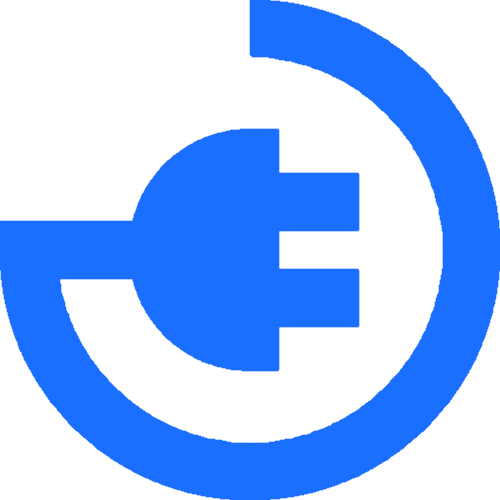 Electrical
Generate a high-resolution ECB certificate on completion of inspection, complete with signature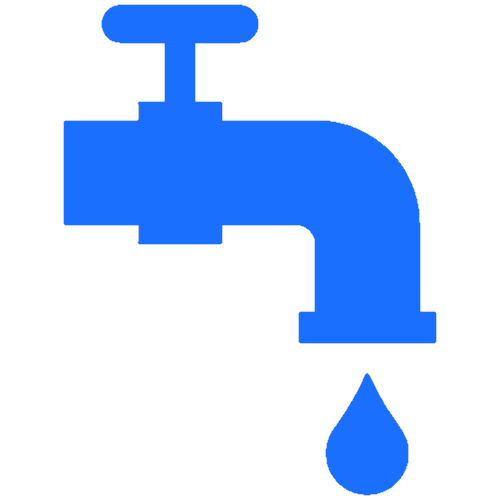 Plumbing
After inspection, issue a Certificate of Compliance of Water Installation by an accredited plumber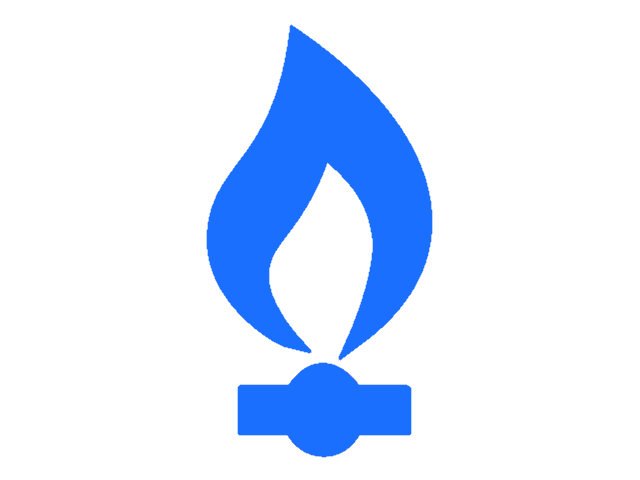 Gas
Inspect sites to generate a LPGSASA certificate of conformity for gas installations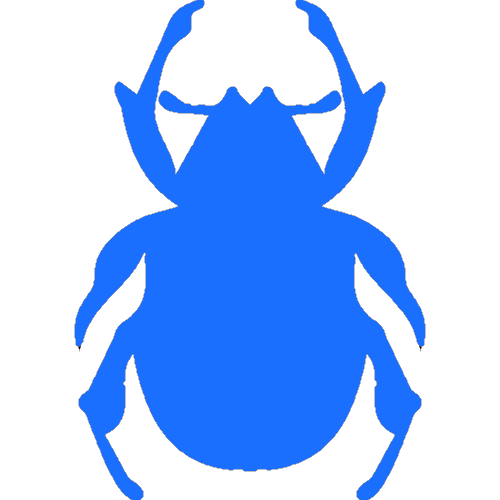 Beetle
Inspect for infestation by timber-destroying insects to issue a beetle clearance certificate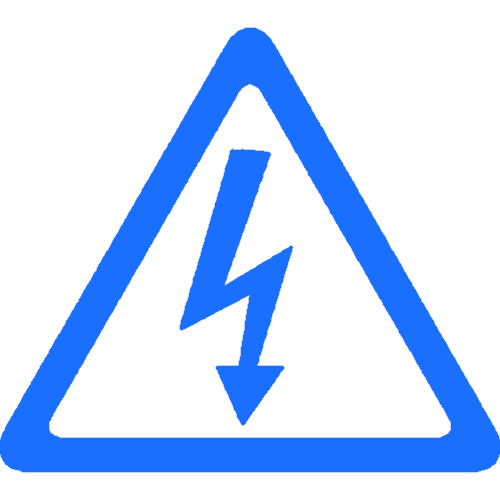 Electric fencing
Undertake inspections to issue a registered-installer Electric Fence System Certificate of Compliance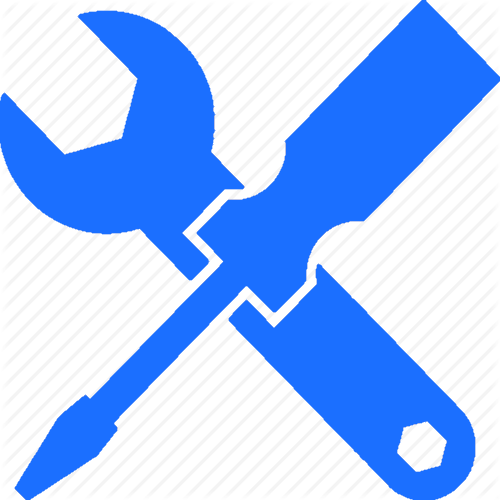 Maintenance
Schedule appointments for general maintenance and remedial work, not necessarily related to official inspection
 
Spark-e is a comprehensive project management tool for electrical, plumbing, beetle, gas and electric fence inspections – including modules for online customer requests, appointment scheduling, invoicing and the issue of electronic clearance certificates. Customisations can be made and new modules added on request.
Spark-e is a cloud-delivered Software as a Service (SaaS) application accessed via a monthly subscription that includes basic admin support under an SLA, ongoing maintainance of the software, security, backups and secure cloud data hosting, routine maintenance and upgrades, and annual licenses for third-party libraries. 
Company and user details
Access is via secure login and password for each individual named user.
There are multiple types of user access levels. As ADMIN user you can:
Create and manage your own password
Create and edit your company profile. This includes information that will appear on estimates, reports, invoices and certificates.
Upload your company logo – brand customer forms and internal site login with your own logo
View your list of users – and add or remove users at any time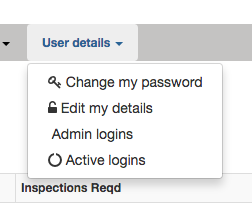 Activities, pricing and contacts
Create your own dropdown menus of detailed remedial activities for each type of inspection category
Add a line item price for each activity
Create a list of property types and descriptors
Maintain a list of preferred attorneys and conveyencers, and all referrers
Generate a list of your own inspectors so that you can assign activities to them
Access and manage data from anywhere
Users can log in on any device via browser to see a list of job sites
See live updates as they're entered by on-site personnel
Sites currently being edited by another user will be highlighted. Sites can only by edited by one user at a time to avoid changes being overwritten
Filter by open jobs (live sites), completed (paid) sites, or bad debts

Spark-e has a powerful sort tool.

Sort by address, date, reference, cost, or types of inspection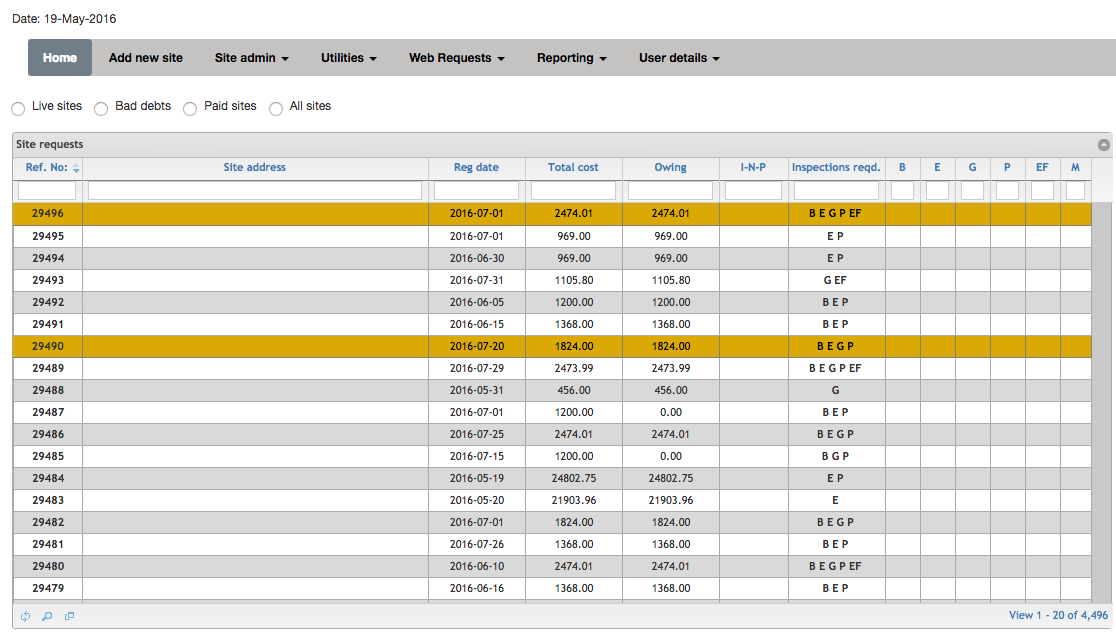 Utilities
Along with a useful directory of company contacts, this section contains functions that allow Admin-level users to change settings and override existing information about each inspection site. Your company and customer information is securely stored.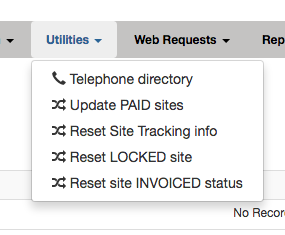 Reporting
LOGISTICAL TOOLS
Property transfers due to happen in the current week
Cross-reference your debtors to the job sites they are paying for
View a list of your jobs according to their referree
Follow up on overdue payments
See which projects are on hold
View a to-do list of all pending activities or requests
FINANCIAL REPORTS
View or print a list of all bad debts and current debtors
See a total on unpaid invoices (within chosen date range)
View completed payments by site / month
Get dashboard reports for turnover and KPIs, and run auditor reports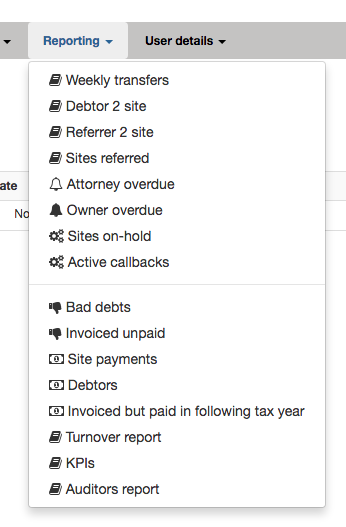 Add new site
Upload initial information for a new job site, starting with property and owner data and the type of inspection required
Referrers (eg attorneys, conveyancers, estate agents, other inspection companies etc)
Inspection requests made online must include this same information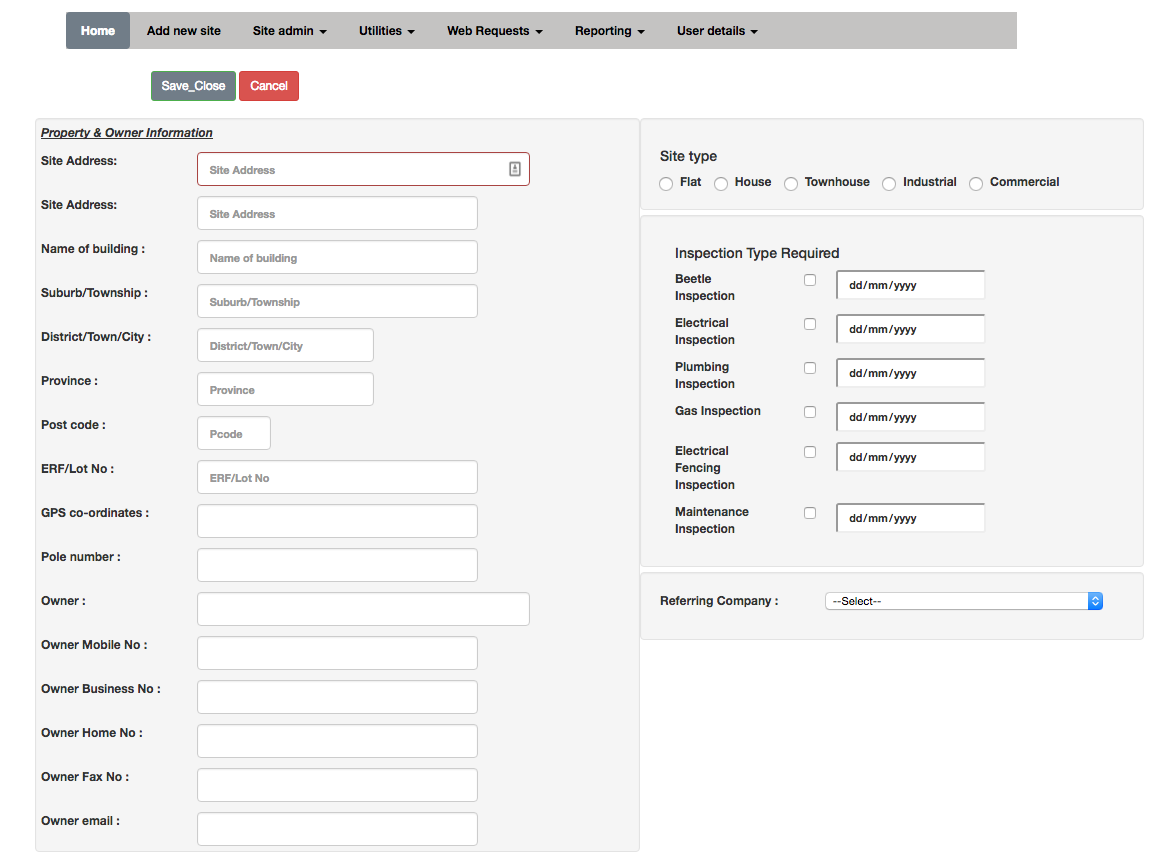 Web requests
A list of pending inspection requests received via your website. When a request is logged, you will also receive an email alert.
Approve a request to automatically add it to your job site list.
The site owner information and all other data included in the online request will also be incorporated into your database.
If you have an existing website, we will help you integrate an request for inspection form that can be submitted online by an attorney, property owner or agent.
If you don't have an online presence, we can help you create a simple site that will include this functionality (not included in standard contract)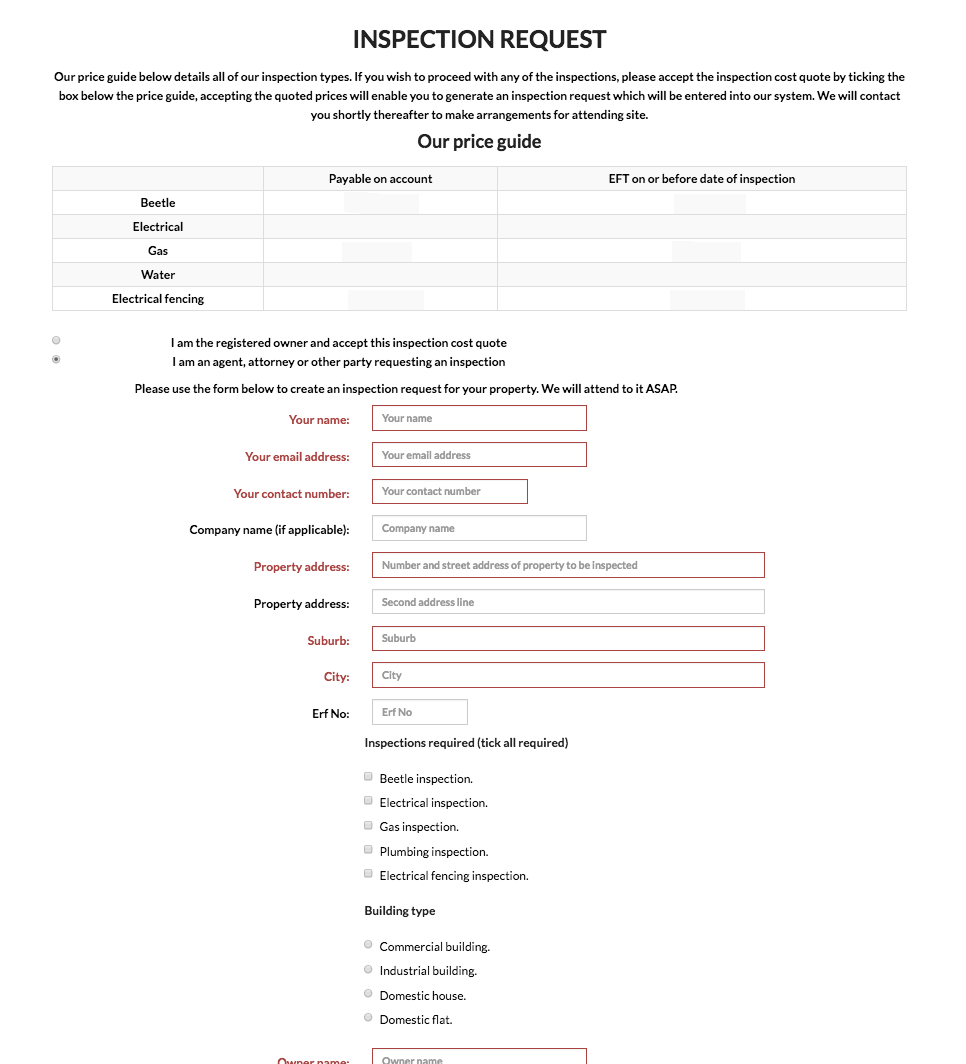 Individual site data management
Each site (job) will be allocated a reference number. Select an ongoing site and click on the tabs to view and edit site data, track activities, generate estimates and reports, send emails, save associated image files, and view payment information.
Inspections & issues

Payments

Total cost update

Create reports

Callbacks

Email

Site images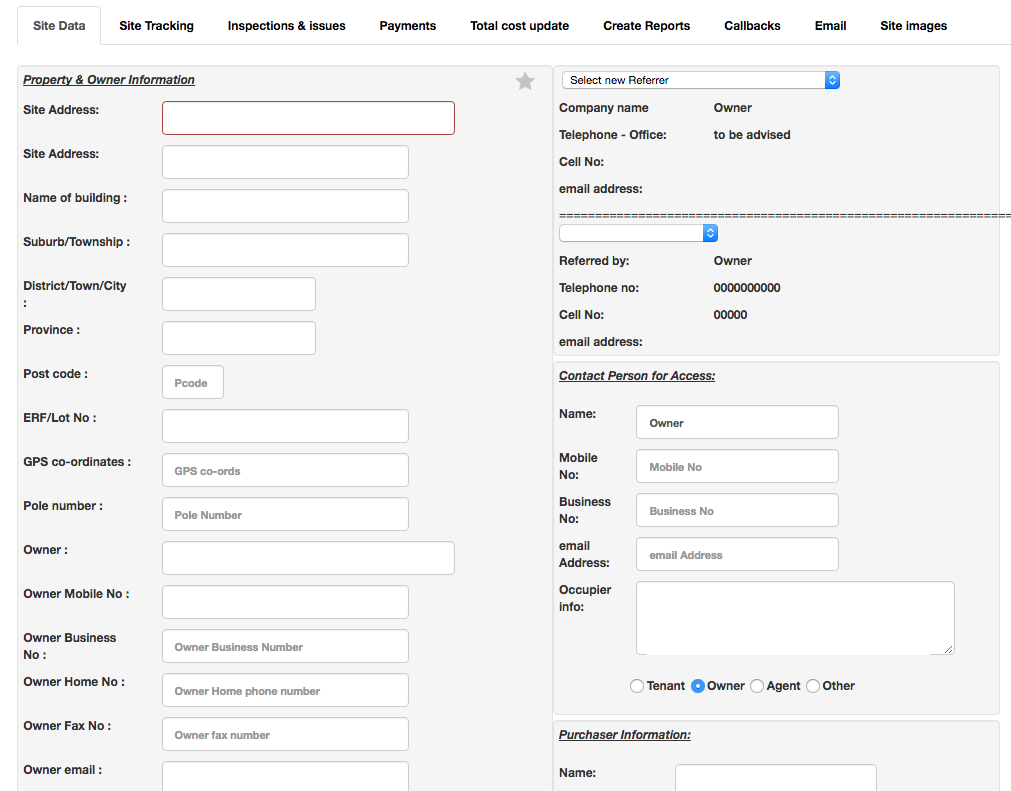 One-off set-up fee
Software deployment

Basic user training

Integration with client website
Monthly SaaS subscription
1 Admin + 3 other users

Technical support

Daily backups
Still not sure if spark-e is right for you?
Here's what our customers are saying …
"The labour- and time-saving aspects of having everything in one place has had a hugely positive impact on our business. We love how simple it is to generate certificates now – no more tedious and unattractive handwritten documents."
"We don't know how we ever managed without this. It feels like we've caught up with the rest of the world at last. Customers have complimented us on our speedy, efficient service. And our staff find spark-e so easy to use too – what a pleasure!"
"spark-e has saved us a fortune in stationery alone. Since we started using this software, we no longer post out certificates – we do everything online."
90 days of free hosting
We can design, build and host a website that integrates seamlessly with the spark-e service, or set up or refresh your entire IT infrastructure. Ask us to design a new website for you, as a companion to your spark-e installation, and get the first 3 months of hosting free!